Secure and Flexible Chart Holding
Isolight holds and protects your charts during use and storage
Your test charts are valuable and need to be protected from accidental damage.  Isolight is designed to hold standard test charts safely and securely.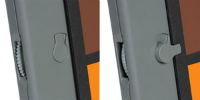 Retractable Clips
Isolight includes a pair of retractable clips and a lipped shelf to keep charts flat and in place whether Isolight is mounted vertically, on a tripod, or on a table-top.
A thumb wheel rotates the clips out of the way for quick chart changes.  The clips also retract flush into the device surface for use with larger charts.
Integral Chart Holding Magnets
Isolight is available with optional internally mounted rare-earth magnets positioned to hold test charts with or without the mounting clips.  By attaching small sheet steel plates to your test charts, any chart, large or small, can be held in place and still easily removed.
Warning: strong magnets can corrupt magnetic storage media such as computer hard drives or credit cards.  Please use caution.
Compatible with Most Standard Test Charts
Isolight is compatible with many industry standard chart sizes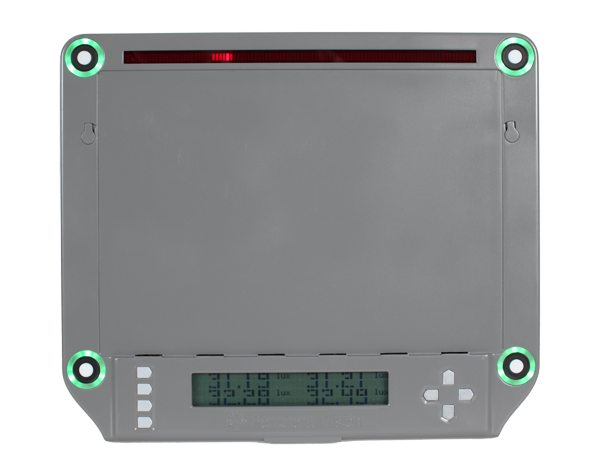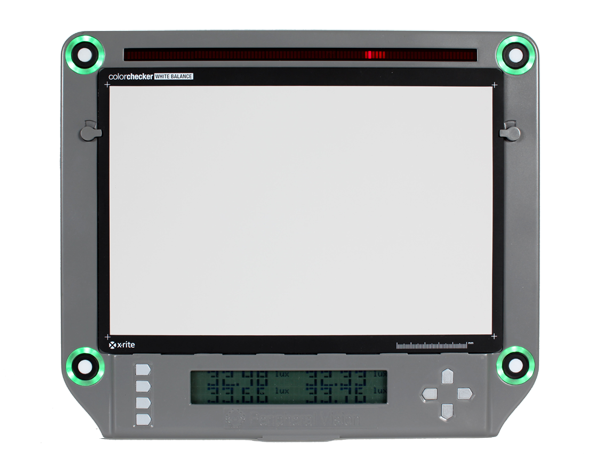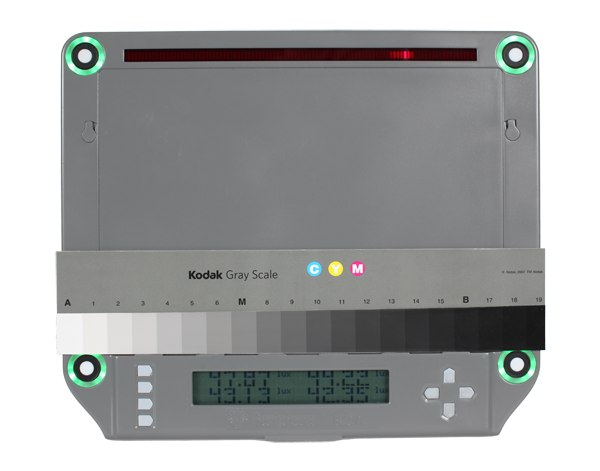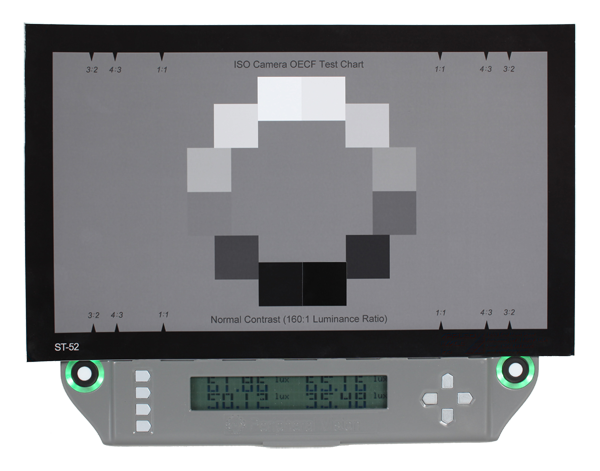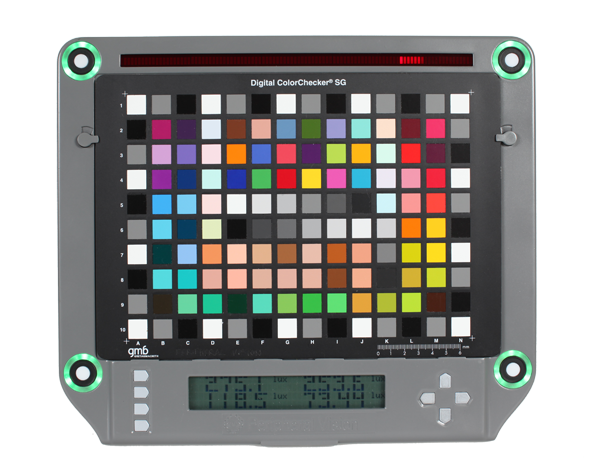 Hard-Shell Padded Case
Every Isolight product comes in a hard-shell padded case to protect your light meter.  An internal mesh pocket safely holds test charts, cables and other accessories.